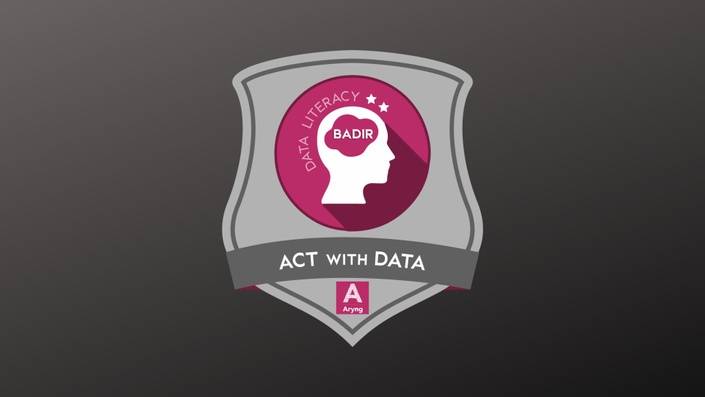 Act with Data
Data Literacy 102 | Think - Act - Lead Series
The Think-Act-Lead series turns data skeptics into data enthusiasts by preparing employees to understand and engage in the organization's digital or data strategy
Course Overview
This is the second course in the Think-Act-Lead series. The objective of the course is to -
Prepare employees to act with data, with an end-to-end understanding of a structured approach to problem-solving with data
Turn data skeptics into data enthusiasts

Deepens critical thinking and problem-solving skill using BADIR
Develop a foundational understanding of statistics and its direct application to business
Reinforces structured process and storytelling with data

Create a common framework for problem-solving with data
Create a common knowledge and language on basic tools and statistics
Who is this course for?

Act with Data course is the second course in the Citizen Analyst learning path. This course is best suited for
Individuals who have already taken 'Think with Data' course
Front line managers and professionals who want to deepen their understanding of how to act with data
Act With Data Course Includes:
Understand the benefits of "Acting with data" and its relation to employee, team, and company success.
Define basic statistical terms for central tendency, variance, statistical significance.
Understanding end to end process for problem-solving with data using BADIR
Discuss key learnings and think of a problem within their team/function that the participant believes can be improved using BADIR.
Practice acting with data. Prepare to share what they learned with their team.
Test their knowledge to reinforce what they learned and to close any remaining knowledge gaps.
Your Instructor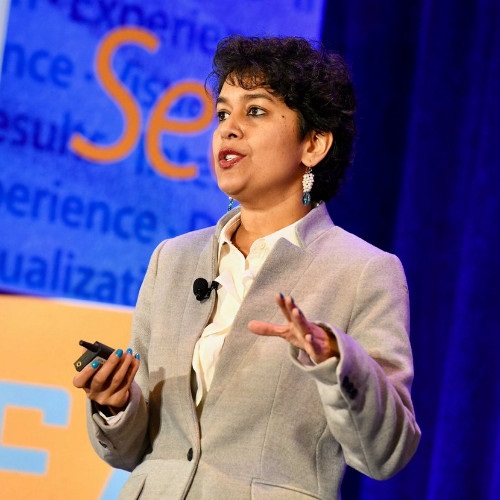 Author of the Amazon bestseller Behind Every Good Decision
Piyanka Jain is the President and CEO of Aryng, an analytics consulting company focused on analytics training, consulting and recruiting. Her client list includes companies like Google, Box, Here, Applied Materials, Abbott Labs, and GE. As a highly regarded industry thought leader in analytics, she writes for Forbes, Harvard Business Review, InsideHR, and other publications. She has been a featured speaker at American Marketing Association conferences, Microsoft Modern Workplace, Predictive Analytics World, Growth Hacker TV, GigaOm, Google Analytics User Conference and more. In 15+ years as an analytics leader, she has had a $200M+ demonstrated impact on business. A gifted problem solver, she seeks out patterns and insights to drive change in her clients' organizations and impact top levers of business. She considers customer satisfaction, empowerment and positive engagement as the highest rewards, and dollar impact as a natural consequence. Her best seller book 'Behind Every Good Decision' is an actionable guide for business managers on data-driven decision-making through business analytics.
She has two master's degrees with theses involving applied mathematics and statistics. A hiker, runner, and yogi, she lives in Sunnyvale, California.
Course Curriculum
Introduction
Available in days
days after you enroll
Winery Business Case- Part 1
Available in days
days after you enroll
Analysis Plan and Hypothesis
Available in days
days after you enroll