Today all leading organizations are rapidly gaining power by leveraging information to gain insights and drive the business. Business analytics delivers actionable insights – new interpretations and evaluations of business performance based on data and statistical methods.
Predictive analytics and Machine learning on the other hand provide customer level behavior prediction to enable businesses like yours to deliver more relevant content to customers, improve response rate, improve retention and overall profitability of the company.
This course is an applied, hands-on predictive analytics course covering the most commonly used predictive analytics techniques in the world of business. They are Linear Regression, Logistic Regression, Decision Tree. All the analysis is done using open source statistical software R. The course also covers primer on R. The material is brought home using examples and exercise from diverse industry like Health Care, Financial Services and predicting home prices among others.
This course is a precursor and acts as a base to our BADIR: Hands-on Machine learning and AI course where we cover business centic applications of LASSO, Ridge, Gradient Boosting, Random Forest. Decision Tree, Neural Networks, Text Analytics and K-Means Clustering
Key Takeaways :
Learn a proven approach to building effective predictive models using the BADIRTM 5-step Analytics Framework
Commonly used statistical method for user/customer level analysis - Linear Regression, Logistic Regression and Decision Tree
A step by step process to build predictive models that create business impact
Understand how decision science gets married to data science when building predictive models
Understand how to quantify the impact of your predictive analytics model and effectively present the findings and model to peers and management
Learn how to use R for data manipulation and model building.
Topics covered include:
Software Required: Attendees need their laptop with MS Excel or equivalent loaded for exercises. At the start of the course, we will give you instructions on downloading R
---
Attendees receive:
An official Certificate of Completion at the conclusion of the training, with your name and instructor signature.
12 months of access to all course content and videos. Go back, pause, take notes, as many times as you like for 12 months.
Templates, cheat sheets, and samples that help you take your training to your day-to-day work flow.
Sample R code for linear regression, logistic regression, decision tree,
The ability to sign up for 1-on-1 mentoring with experts as they begin to build their own models using the approach learned in this course.
Your Instructor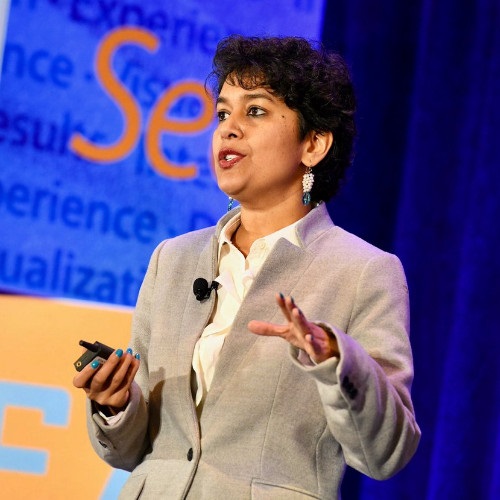 Author of the Amazon bestseller Behind Every Good Decision
Piyanka Jain is the President and CEO of Aryng, an analytics consulting company focused on analytics training, consulting and recruiting. Her client list includes companies like Google, Box, Here, Applied Materials, Abbott Labs, and GE. As a highly regarded industry thought leader in analytics, she writes for Forbes, Harvard Business Review, InsideHR, and other publications. She has been a featured speaker at American Marketing Association conferences, Microsoft Modern Workplace, Predictive Analytics World, Growth Hacker TV, GigaOm, Google Analytics User Conference and more. In 15+ years as an analytics leader, she has had a $200M+ demonstrated impact on business. A gifted problem solver, she seeks out patterns and insights to drive change in her clients' organizations and impact top levers of business. She considers customer satisfaction, empowerment and positive engagement as the highest rewards, and dollar impact as a natural consequence. Her best seller book 'Behind Every Good Decision' is an actionable guide for business managers on data-driven decision-making through business analytics.
She has two master's degrees with theses involving applied mathematics and statistics. A hiker, runner, and yogi, she lives in Sunnyvale, California.
Yash Shah

Yash is currently a data scientist with the Global Predictive Modeling team at Visa, Inc. He is instrumental in enabling credit access to small businesses and enterprises by leveraging Visa Cards data to build credit risk models. He has also worked with strategy analytics to inform and augment strategic decision-making for digital products at Visa. Previously, Yash was with KPMG in the Data and Analytics team within the management consulting practice, where he helped conceptualize and deliver business intelligence solutions for financial operations and performance management. Yash has a Masters of Science from Columbia University with a specialization in Business Analytics centered on employing statistical machine learning to drive decisions. He is passionate about using AI and Deep Learning to transform and disrupt organizational operating models and creating impact through data-driven strategy. In his spare time, he enjoys hiking, cricket, soccer, and table tennis.
Course Curriculum
Section 0
Available in days
days after you enroll
Part 1 - Section 1
Available in days
days after you enroll
Section 2
Available in days
days after you enroll
Frequently Asked Questions
How long does it take to complete the courses?
This course consists of 18 sections of 2 hours each, you will spend 3-6 hours/week on class assignments and the capstone case.
Is there a reading list for the courses?
Yes, we recommend "Behind Every Good decision" as a reference guide. Additionally, you may receive an individual course reading list at the beginning of class. We also recommend joining the Facebook class page to get the current reading list and check out blogs and videos to keep abreast with the latest in analytics.
What if I am unhappy with the course?
We would never want you to be unhappy! If you are unsatisfied with your purchase, contact us within 2 days of registering and we will give you a full refund.
What background knowledge is necessary to take the courses?
Prerequisites for this course are completion of Hands-on Business Analytics and some familiarity with R. You will be directed to appropriate resources upon enrolling.
What is the Capstone Case Project?
At the end of the Hands-on Predictive Analytics course, you get to solve a business case from a real business scenario using the framework learned in the class. By the time you get to this case, you'll have already experienced each framework at least twice and will do this final practice on your own to assimilate your learning. The instructor will review the answer with you, so you can assess your performance on the case.
Will I get a certificate for completing the course?
Yes, you will get a certificate of completion after finishing all the modules in the course.
Will I get a certificate for this course?
Yes, you will get a certificate of completion after finishing all the modules in the course.
What do I do if I have questions while going through the training?
If you have logistical issues while taking the course, please email
[email protected]
or call 408.412.7279 right away. If you have analytics-related questions, we recommend you use a mentoring package to spend 1-on-1 time with a senior Aryng expert. You can write down your questions and get them all answered in a session or two at the end of your course.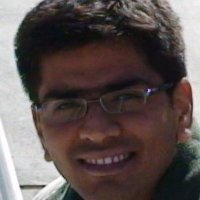 Kailash K
Product Manager, Jasper Wireless Inc
"This course is Analytics On The Go for Business Professionals."